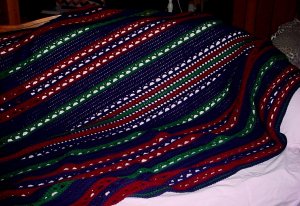 Designed especially for Rex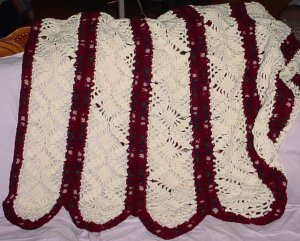 Made from a pattern for Rex's cousins, Jason & Jen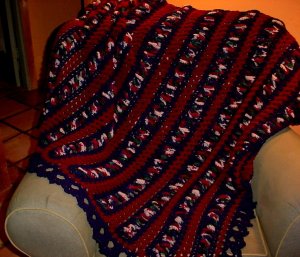 Made from a pattern for Rex's parents
A granny square lap blanket made for Rex's grandmother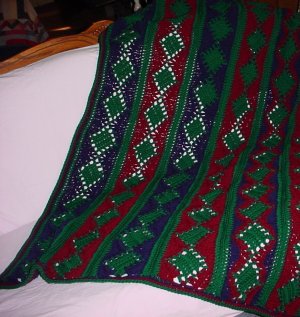 Made from a pattern for a friend at school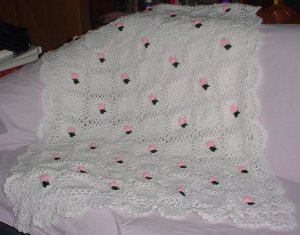 Made from a pattern for our friends Tim & Jackie when they had their daughter Adrienne Rose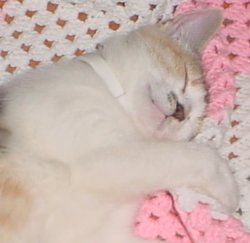 The "binky" I made for LilLil in 2003. I think she loves it!
About 4' x 4', this was made from some of the yarn that was leftover from the white afghan above.
Since it was Valentine's Day when I made it, I added a "hearts" border.
Awww!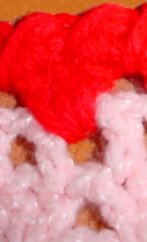 In 2004 I decided on my birthday that after 30+ years of crocheting, it was time I designed an afghan for myself and here it is: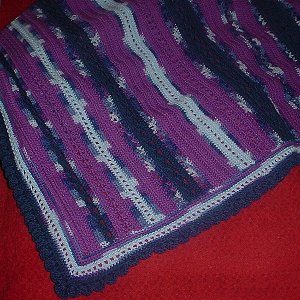 That's it for my crochet projects!
(for now heh heh heh)